FIND YOUR NEW BUSINESS HOME
At CityPlace Burlington, you can grow your business in new Class A office space. Great views, modern build, integrated communications systems, in a data-rich environment. Enjoy working in a revitalized downtown Burlington, in a convenient location with restaurants, shopping, local services, parking and residences on-site.
YOUR NEW DOWNTOWN OFFICES
---
Grow your business in brand new, energy efficient LEED Gold® certified office space in the heart of Downtown Burlington.
At CityPlace Burlington, your business will be in good company. Whether you're in the market for a single office or multiple floors, you will find the perfect place to grow your business. You and your staff will enjoy all the features and amenities of this project—from convenient housing, restaurants, retail and the new Green Mountain Transit regional hub, to planned on-site service businesses such as daycare, pre-school, a grocery store and a walk-in medical clinic.
If you have dreamed about working downtown, in clean and modern surroundings, with a view of the Lake and Mountains, you'll find your place here.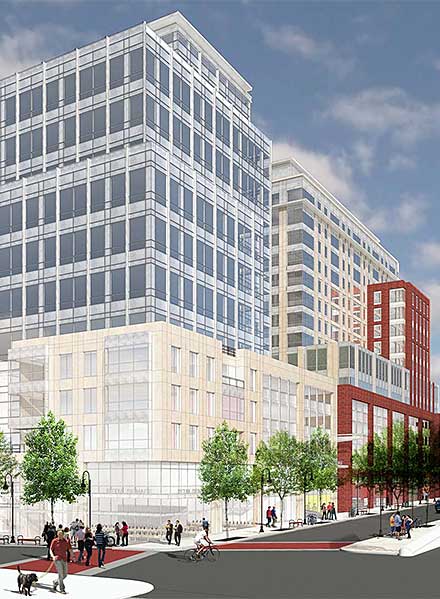 Brand new state-of-the-art office space in Downtown Burlington, centrally located with great views, available now with occupancy planned for Fall 2020.