Building a Stronger Community Together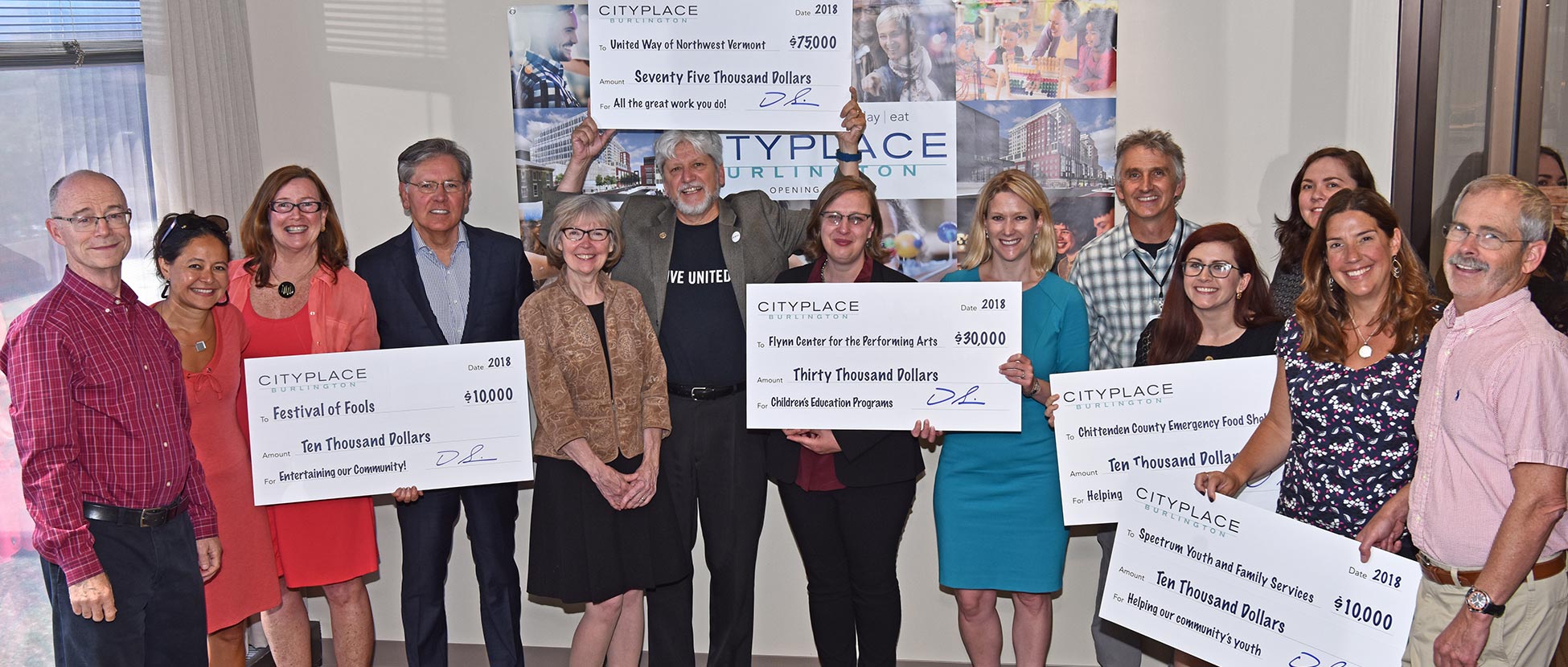 Whether it's supporting our City's people, their families, businesses or community organizations, we are committed to the growth and well-being of Burlington and Vermont.
There's a responsibility that comes with working to transform a city. One that is arguably more important than meeting or exceeding the complex requirements and navigating the logistics of constructing a building. Becoming part of the fabric of our new reality as it unfolds means direct involvement with our neighbors—homeowners, city residents, business owners, employees and their families, and people who work in and visit our unique city every day. From the onset of this project, whether that involvement means direct financial support, listening to concerns and adjusting trajectories, or both, bottom line is that hands-on, direct involvement and interaction is our commitment to you.
Giving starts with an open heart, and it blossoms with good ideas, direction and action. Since the beginning in 2013, we have met with residents, community leaders, activists, workers, families, artists and business owners to find out what we all need and want in Burlington. Through that process we've become an integral part of solutions to our community's challenges, through grants, material assistance, and in-kind donations: fostering the continuation and expansion of artistic and educational programs for students statewide who would have otherwise not had access; providing assistance for our neighbors facing homelessness, food insecurity, and poverty; supporting those of us who are challenged with health issues, the differently-abled and neuro-diverse; understanding and helping those of us who suffer from addiction, mental illness and and other cognitive challenges; giving innovative support to entertainment and business growth for our downtown's visitors, customers and workers; and applauding the mission of all our local, regional and state organizations that want to better our standard of living, including those who work for social justice and environmental progress.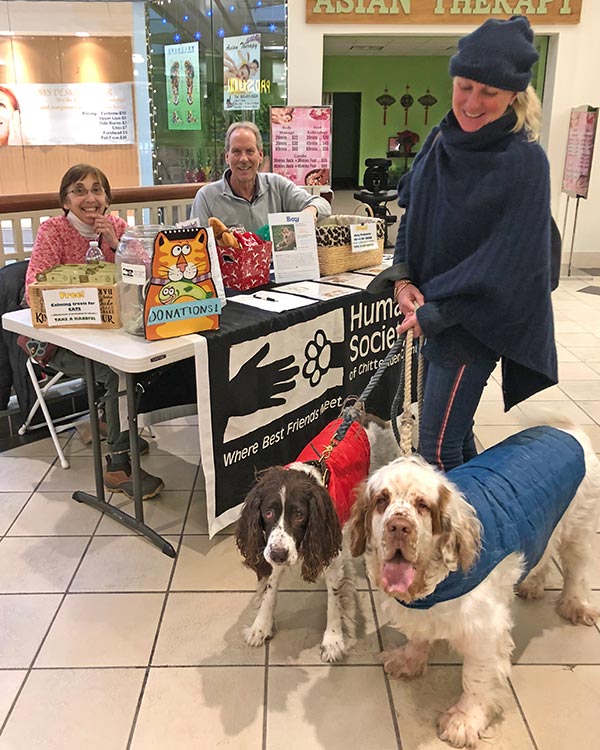 Humane Society of Chittenden County volunteers Nancy Mazel-Tiffany and Mike Miceli, with Clementine and Birdie and their human Courtney Guyette
We encourage you to join us in supporting these organizations in our community: